Orient Romance Love Flower Ring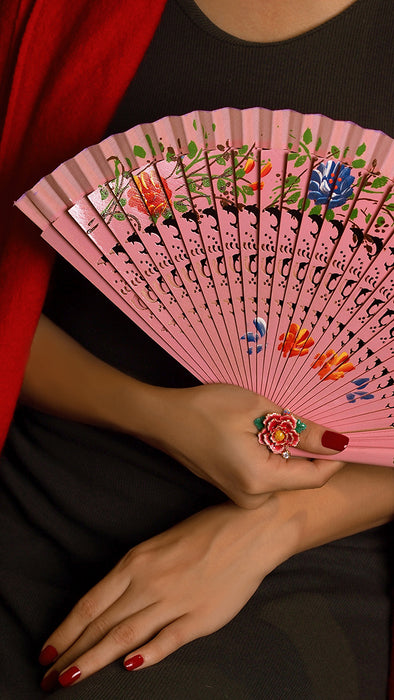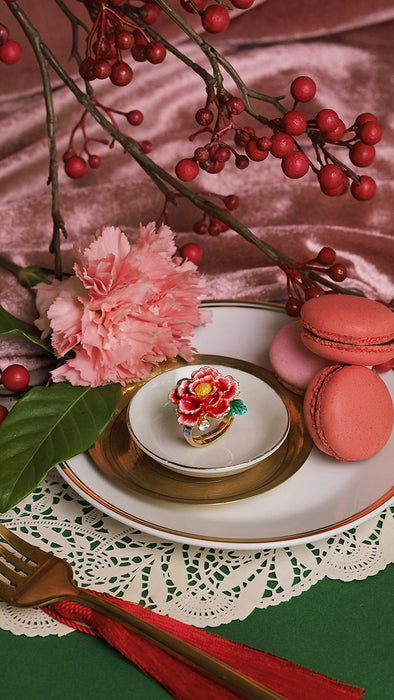 Orient Romance Love Flower Ring - Orient Romance Collection.

In the mood of forbidden love, in the secret oriental garden. Red, blue-white quirky flowers and the forbidden love between tiger and butterfly.
Love Flower Ring, Statement Piece to complete your total looks with this beautifully designed, fulfil with colour detail, Painted by Hand exquisitely, High-quality enamel with detailed craftsmanship 


// materials: polished brass with 18k gold plating
// finishing: high-quality handcrafted enamel and special coating technique
// Setting: asymmetric five-prong setting clear round cubic zirconia
// colour: red, white, deep green, indigo blue, yellow
// *standard size : US 5, US 6, US 7, US 8, Adjustable up and down 0.5 size
// Lead cadmium and nickel Free

......

*Standard size: In Stock Ring size.  Please allow 3-5 business days for your order to be processed and shipped.
Custom ring size Information
- Custom ring size available on your request. Please write a note of the ring size you want when checkout.
- Please note that Custom ring size piece cannot refund or exchange.
- The Production time: 10-16 days
- The production time is not including shipping time. Estimate shipping detail is in the policy.

//Please note that the actual colours and pattern may be slightly different from the ones that appear on your screen. Every GoodAfterNine piece is hand-finished, making each quirky and unique. There are exactly alike.

Release in February 2020

Sizing and Care Guide