Onetwo Italian Greyhound Ring Fawn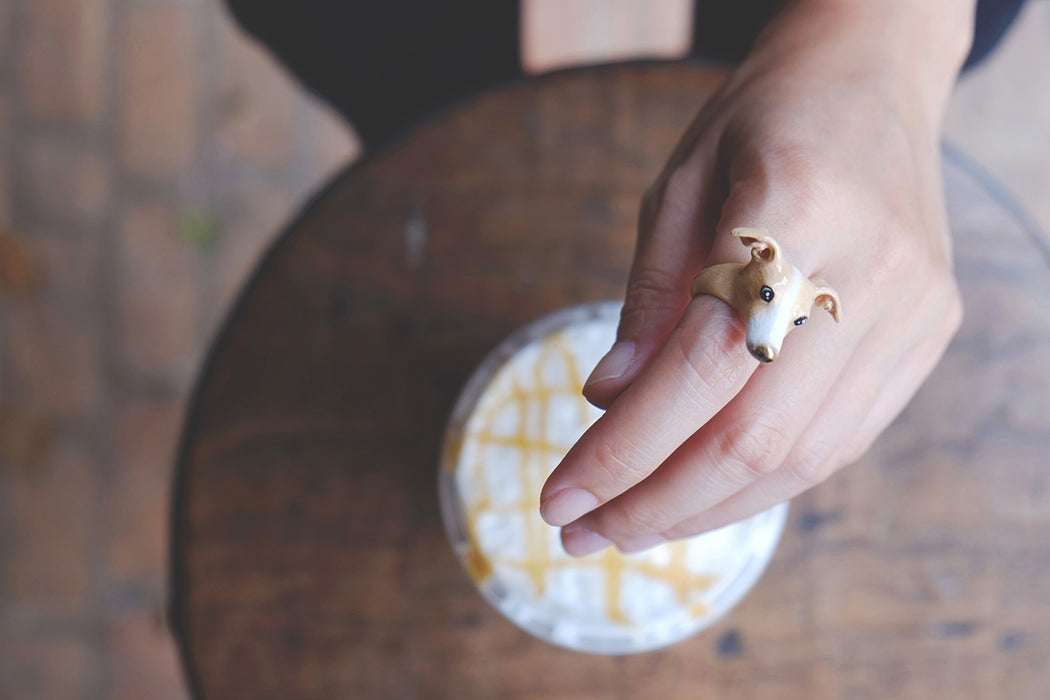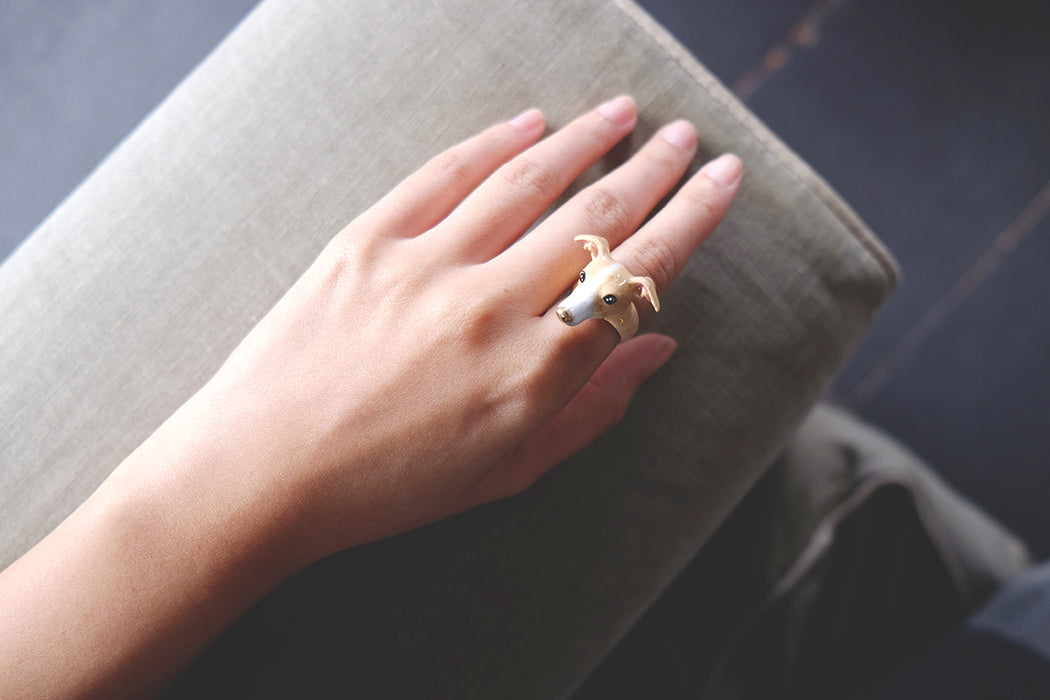 Italian Greyhound Fawn Ring.
Emotional sensitivity and curious is Onetwo personality!
Onetwo has a personality and temperament that is innocent, flawless dog. He likes to ears down when wonder!!
The Italian Greyhound is sweet in nature and gentle, yet also exceptionally playful and athletic. They are sunbathing addict, warmth-seeking, comfort-loving dog, loves to snuggle with you and stick close to your side all day.
Hand-finished by GOOD AFTER NINE, crafted from brass+18k gold plating with high-quality enamelling and special coating technique.
// materials: polished brass with 18k gold plating
// finishing: high-quality enamel and special coating technique
// color: beige , white , black
// standard size: US 5 , US 6 , US 7 , adjustable
*Standard size: In Stock Ring size. Please allow 3-5 business days for your order to be processed and shipped.
Custom ring size Information
- Custom ring size available US4 / US8 / US9 / US10 / US 11 or on your request. Please write a note of the ring size you want when checkout.
- Please note that Custom ring size piece cannot refund or exchange.
- The Production time: 10-16 days
- The production time is not including shipping time. Estimate shipping detail is in the policy.
Sizing and Care Guide 

//Please note that the actual colours may be slightly different from the ones that appear on your screen.
//It is made by hands and hand-painted, The details of panting may little different from the photo and This handmade pieces will make it's more unique.