December 12, 2014
Collection | BALLERINE BIRDS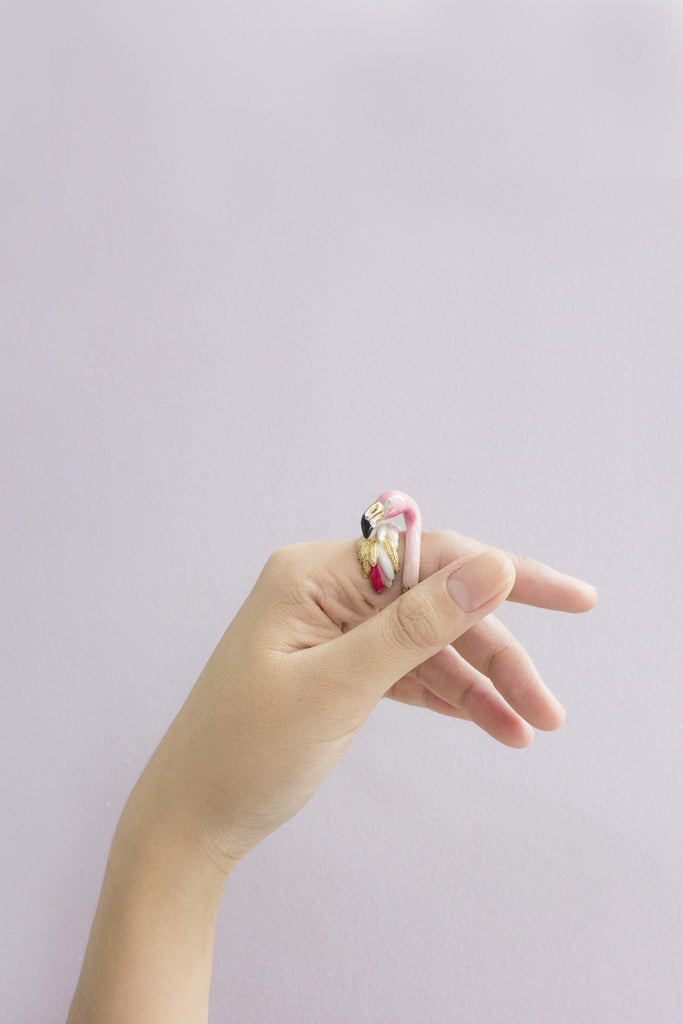 BALLERINE BIRDS
.
We called them " Ballerine Bird "
There are Flamingo Ring , Mallard Ring , Peacock Ring and Swan Ring. I love their wings and movement.
They are so beautiful , colourful and graceful.
The design is comfortable to wear and aesthetic outline. Ring made by hand with exquisite delicate hand painted details.
| Flamingo Ring |
| Mallard Ring |
| Peacock Ring |
| Swan Ring |
This collection launched in 2014 December.
Enjoy!
xo
NINE