March 14, 2019
GFN Maidens | REBECCA - A CLOTHES HORSE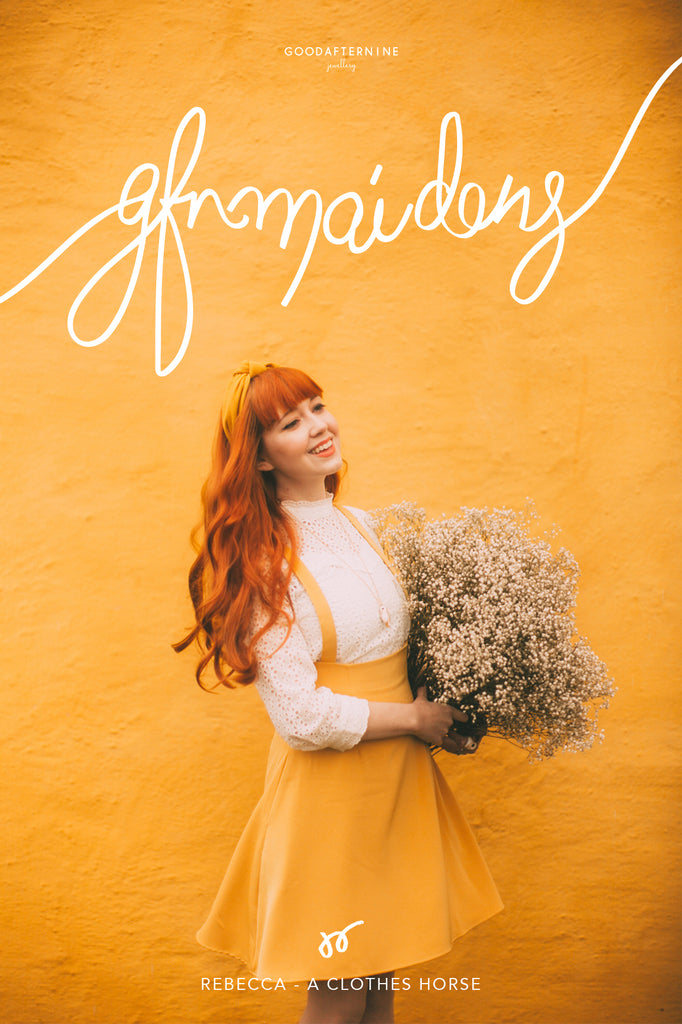 Last year we launched the inauguration of GOODAFTERNINE Ambassadors, which we call GFN Maidens (#GFNmaidens), and it is now our great pleasure to introduce the very first of the GFN Maidens - Rebecca (@aclotheshorse).
Rebecca is known for her exceptional style, which is about balancing original inspirations with her everyday life. Styling vintage pieces in a modern way using her own personal touch is her favourite thing to do. Her ability to wear distinctive outfits without shame stems from her belief that fashion has no rules as long as it makes you confident and happy.
Rebecca is not merely an influential fashion icon, but also an inspiring photographer who encourages her viewers to take a break from the chaotic world to enjoy the beauty of nature through art. She has accomplished this by creating the #quietinthewild movement on Instagram. This hashtag is able to bring appreciation for the quiet moments through the screen with her unique aesthetic. Rebecca has created a fantasy world on her blog through ethereal photos of the wilderness captured in a fascinating way which perfectly compliments the peaceful atmosphere.


Not only is GOODAFTERNINE a huge fan of Rebecca's, but she is a big fan of ours as well, which is why it is an immense honour to be able to collaborate and feature in this upcoming project with her.
Stay tuned for more exciting news! :)
Edits by Margaret Graber