ACHxGFN Charm Bracelets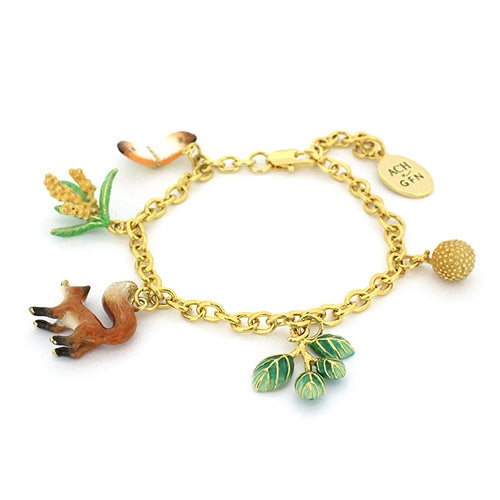 DESCRIPTION
A Clothes Horse x GoodAfterNine collection.
Charm Bracelets -
Fox, Yellow wattle, Orange-tip butterflies create a charm bracelet you will want to wear all season long.

Follow the delicate flutterings of shy butterflies into the sunlit woods for a moment of quiet in the stillness of nature. Featuring friendly foxes, fleeting orange tip butterflies, and cheerful yellow wattle blossom, this collection invites you to carry a piece of nature around wherever life takes you.
Every piece in this collection is handmade, making each quirky and unique. No two are exactly alike! Handcrafted and fully produced in Thailand."

INFO

// materials: polished brass with 18k gold plating ( Brass is an alloy made of mainly of copper and zinc ) 
// finishing: high-quality enamel and special coating technique
// colour: yellow, light green, orange, white, dark brown
// size: 15cm + 5cm extension
Launch - 2019 MAY