Bee Honey Bee earrings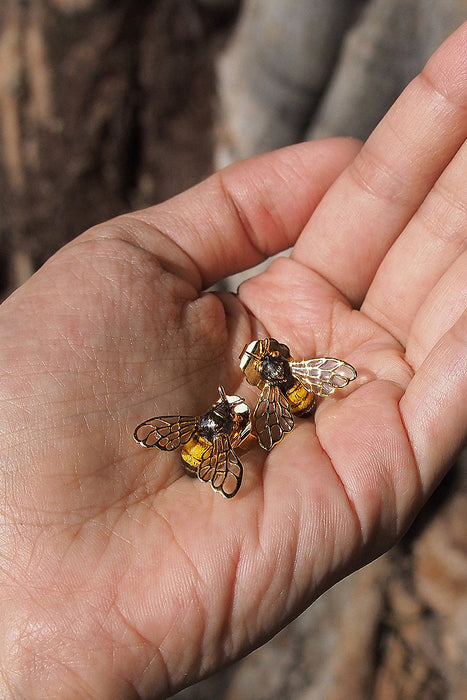 Honey Bee Earrings
Every handmade item is quirky and unique, which makes it special. Handcrafted and whole processed produce in Thailand.
// materials: polished brass with 18k gold plating ( Brass is an alloy made mainly of copper and zinc ) 
// finishing: high-quality enamel and unique coating technique
// colour: yellow, Black

...........

Release in December2020