Flying Whale Stacking Ring | Happy Story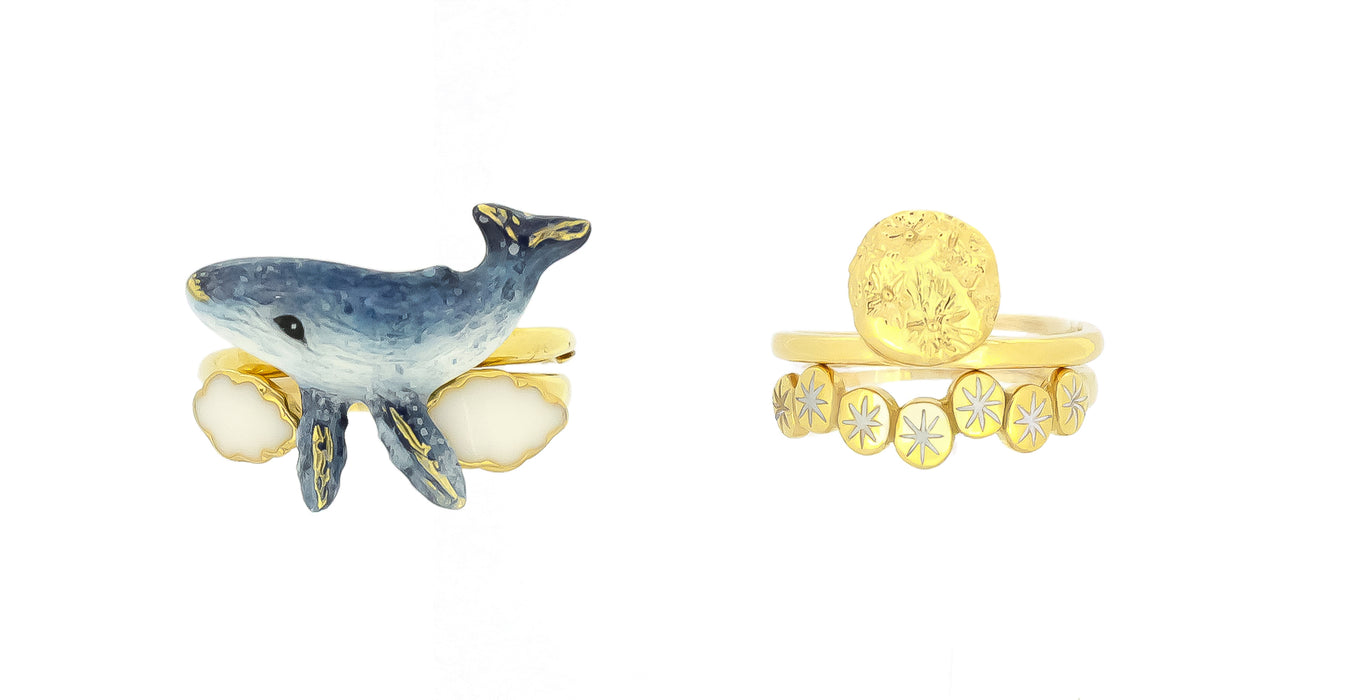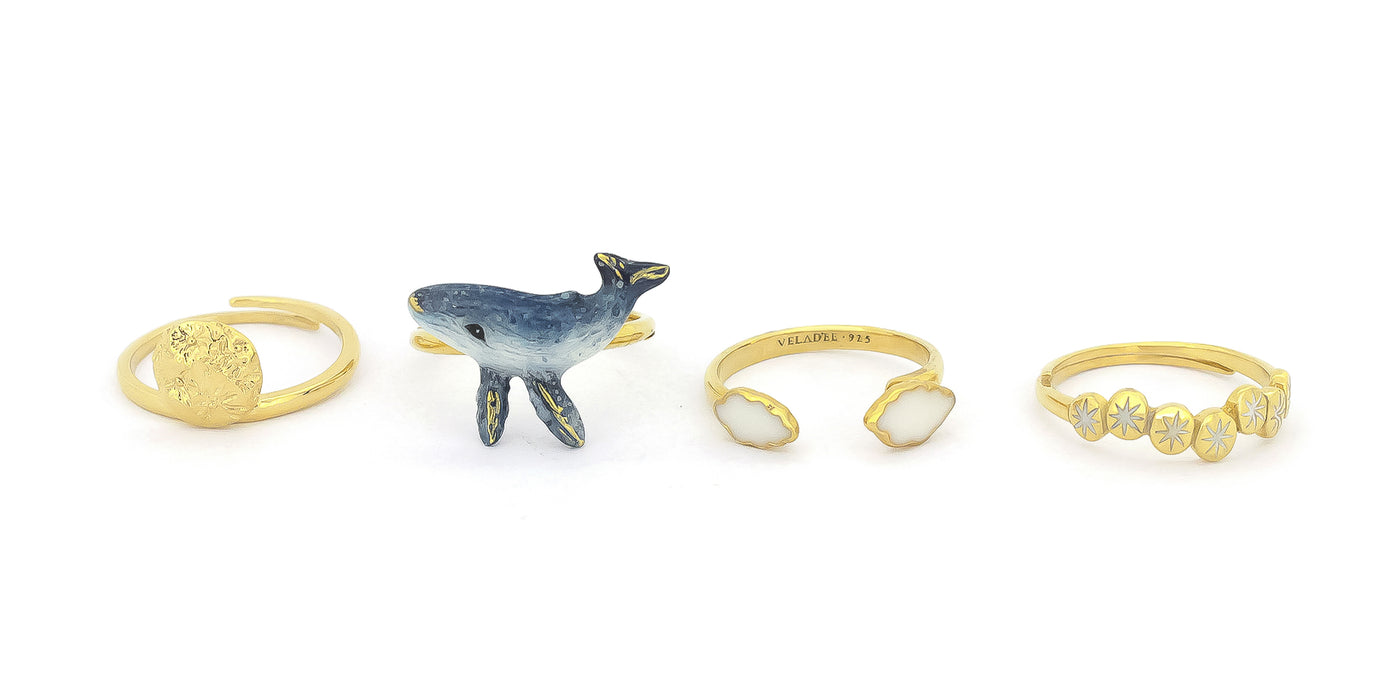 Veladee - Happy Story collection. 
Flying Whale Stacking Rings - Whale, Moon, Star, and Cloud Rings.

This collection invites you to carry a piece of happiness and imagination around wherever life takes you.
Every piece in this collection is handmade, making each quirky and unique. No two are exactly alike! Handcrafted and fully produced in Thailand."
// materials: Sterling Silver 92.5% with 18k gold plating 
// finishing: high-quality enamel and special coating technique
// colour: grey, white, indigo

Launch - 2021 August
*** Please specify ring size at order note ***