Fruity Blossom | Pomegranate Ring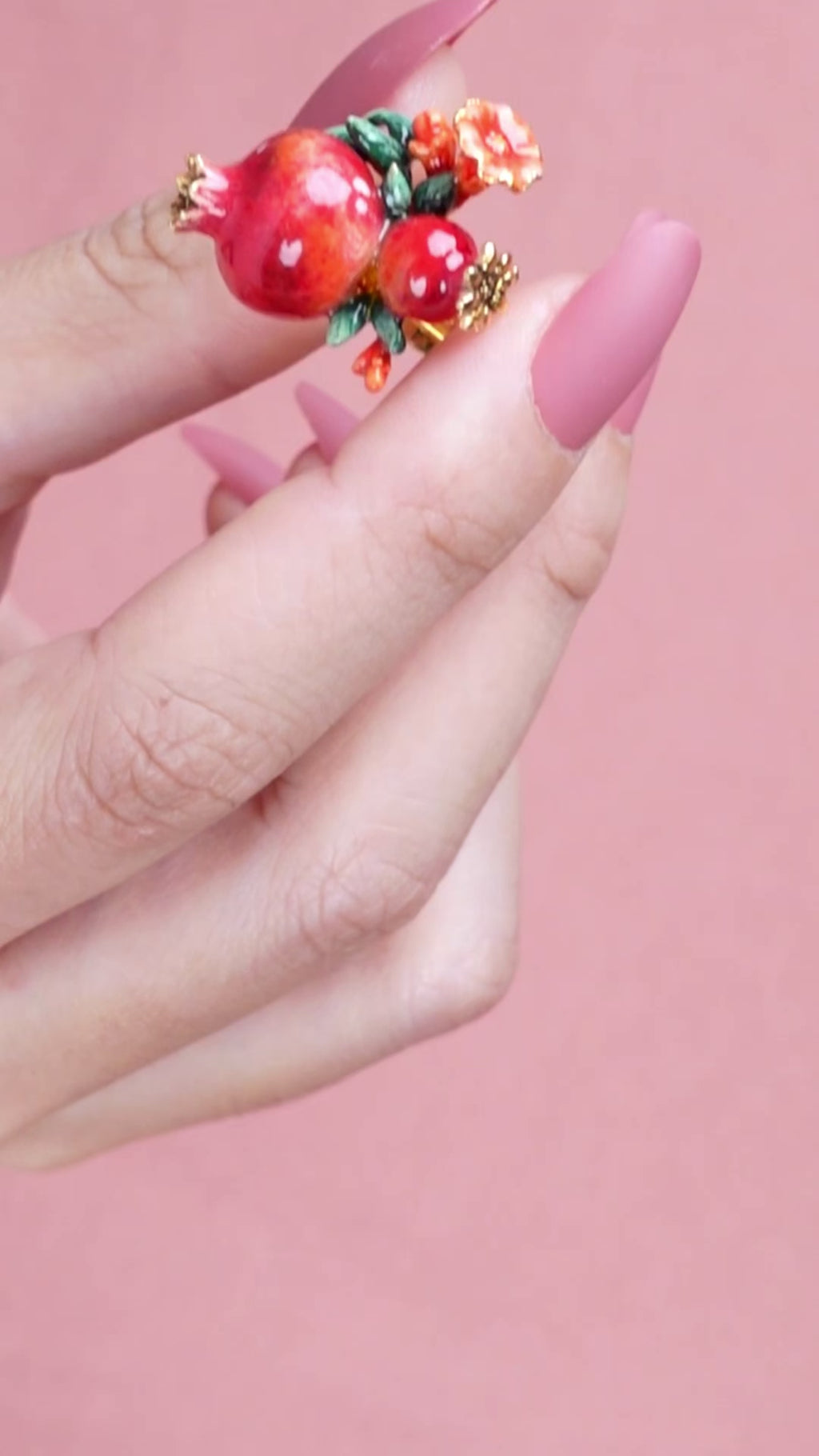 Fruity Blossom | Pomegranate Ring
Add a touch of elegance and playfulness to your jewellery collection with our Fruity Blossom. This collection features a range of unique designs inspired by a fusion of fruits and delicate floral accents. Each piece is crafted with high-quality materials and designed to add a pop of colour and personality to your jewellery collection. From fruity with floral on the rings, earrings and necklaces, this collection has something for everyone. Elevate your style.
// materials: polished brass with 18k gold plating
// finishing: high-quality enamel and unique coating technique
// colour: red, orange, green, white
// *standard size: US 4, US 5, US 6, US 7, US 8, Adjustable


*Standard size: In Stock Ring size.  Please allow 3-5 business days for your order to be processed and shipped.
Custom ring size Information
- Custom ring size available  US9 / US10 / US 11 or on your request. If you want to purchase half size, please write a note when checkout.
- Please note that a Custom ring-size piece cannot refund or exchange.
- The Production time: 10-16 days
- The production time is not including shipping time. Estimate shipping detail is in the policy.


Release in January 2023