Bee BumbleBee Ring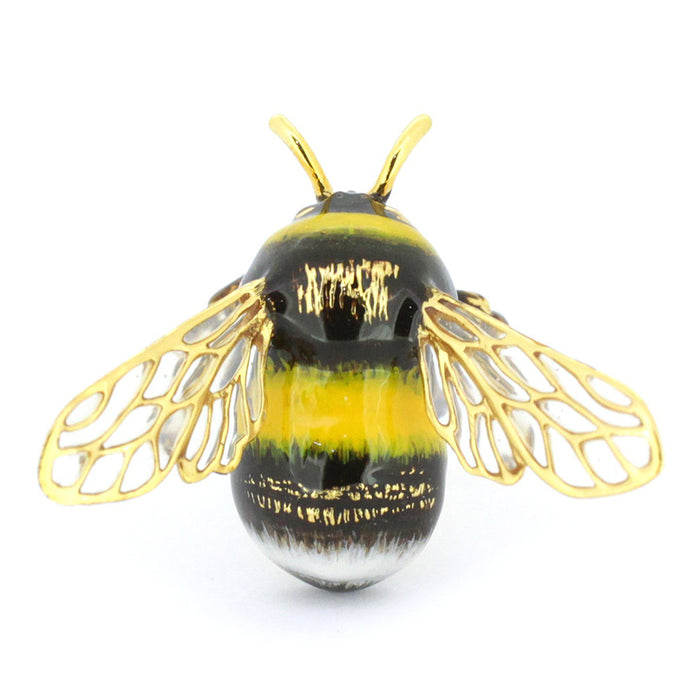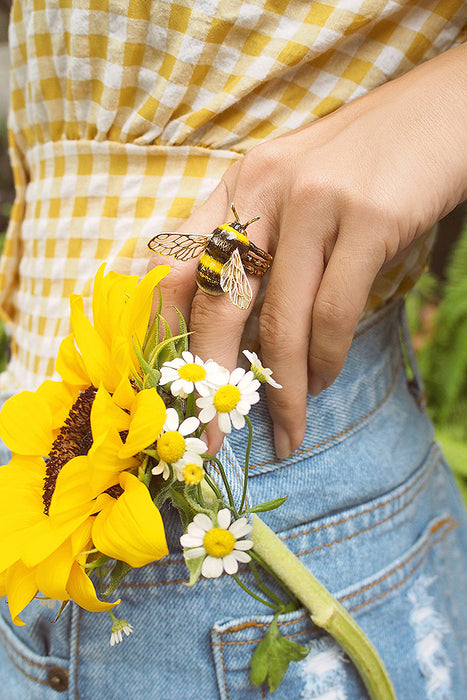 Bumblebee Ring
Every handmade item is quirky and unique, which makes it special. Handcrafted and full process produce in Thailand.
// materials: polished brass with 18k gold plating ( Brass is an alloy made of mainly of copper and zinc ) 
// finishing: high-quality enamel and special coating technique
// colour: yellow, Black
// *standard size : US4, US 5, US 6, US 7, US 8 Adjustable
...........
*Standard size: In Stock Ring size.  Please allow 3-5 business days for your order to be processed and shipped.
Made to order Information (Custom ring size)
- Custom ring size available US9 / US10 / US 11 Or on your request. If you want to purchase half size please write a note when check out.
- Please note that a Custom ring size piece cannot refund or exchange.
- Made just for you in 10-16 days
- The production time is not including shipping time. Estimate shipping detail is in the policy.

Release in December2020