Daisy Ring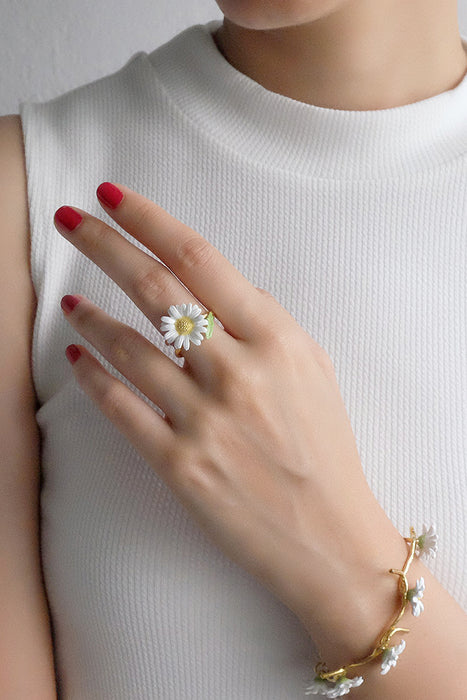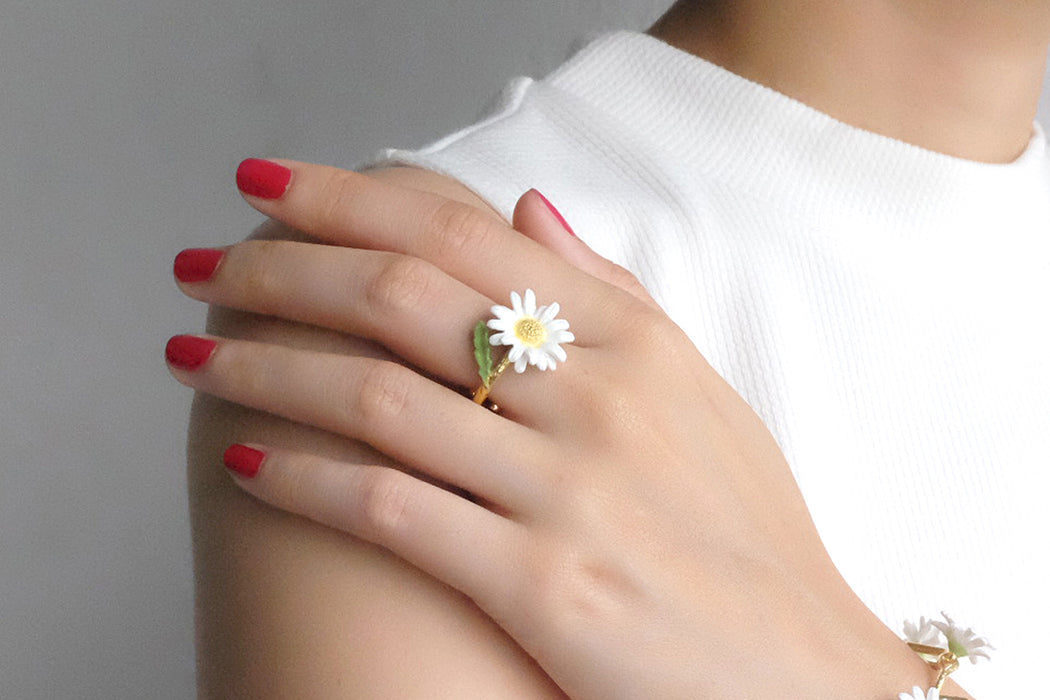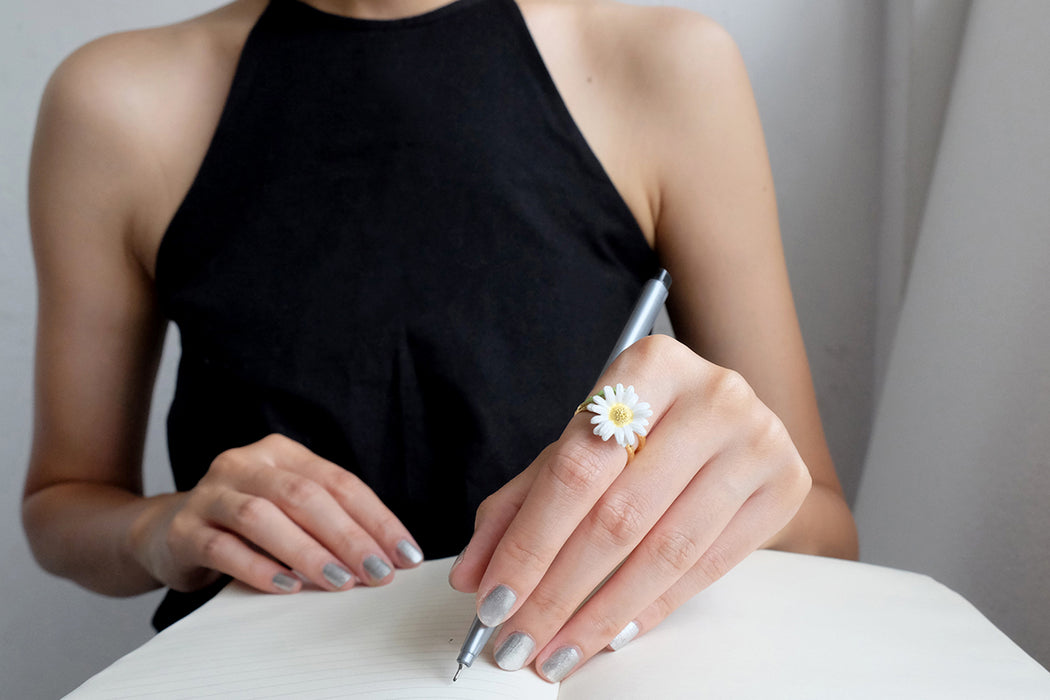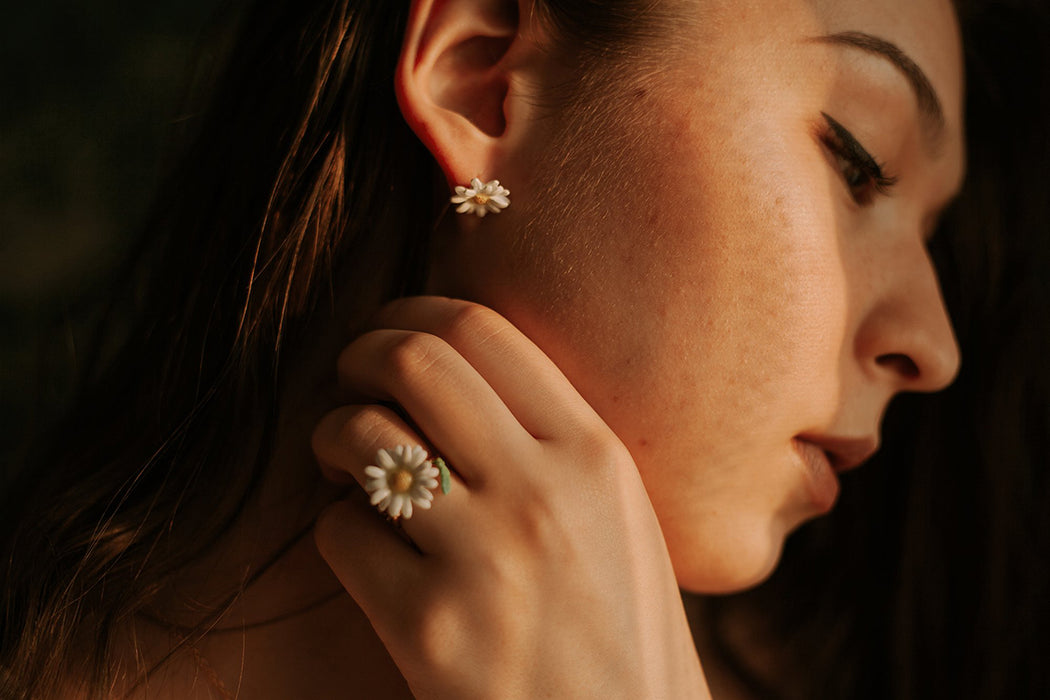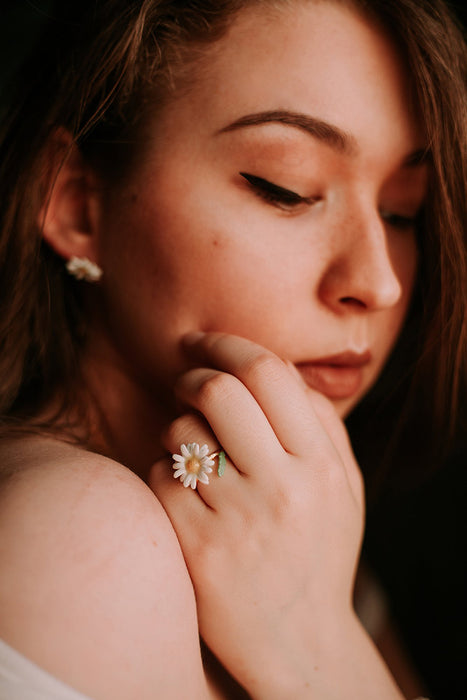 Daisy Ring, Flower Ring
// "Bloom" Flower collection by 9AM . GOOD AFTER NINE
Remembrance of childhood Daisies Field.
Fulfil with colour detail by Hand painted with care, High-Quality Enameling with detailed craftsmanship and also comfortable to wear in every moment of your day.
Every handmade item is quirky and unique, which makes it special. Handcrafted and full process produce in Thailand.
// materials: polished brass with 18k gold plating
// finishing: high-quality enamel and special coating technique
// colour: yellow, white, light green
// *standard size: US 4, US 5, US 6, US 7, US 8, Adjustable
*Standard size: In Stock Ring size.  Please allow 3-5 business days for your order to be processed and shipped.
Custom ring size Information
- Custom ring size available  US9 / US10 / US 11 or on your request. If you want to purchase half size please write a note when checkout.
- Please note that Custom ring size piece cannot refund or exchange.
- The Production time: 10-16 days
- The production time is not including shipping time. Estimate shipping detail is in the policy.

Sizing and Care Guide