Poppy Ring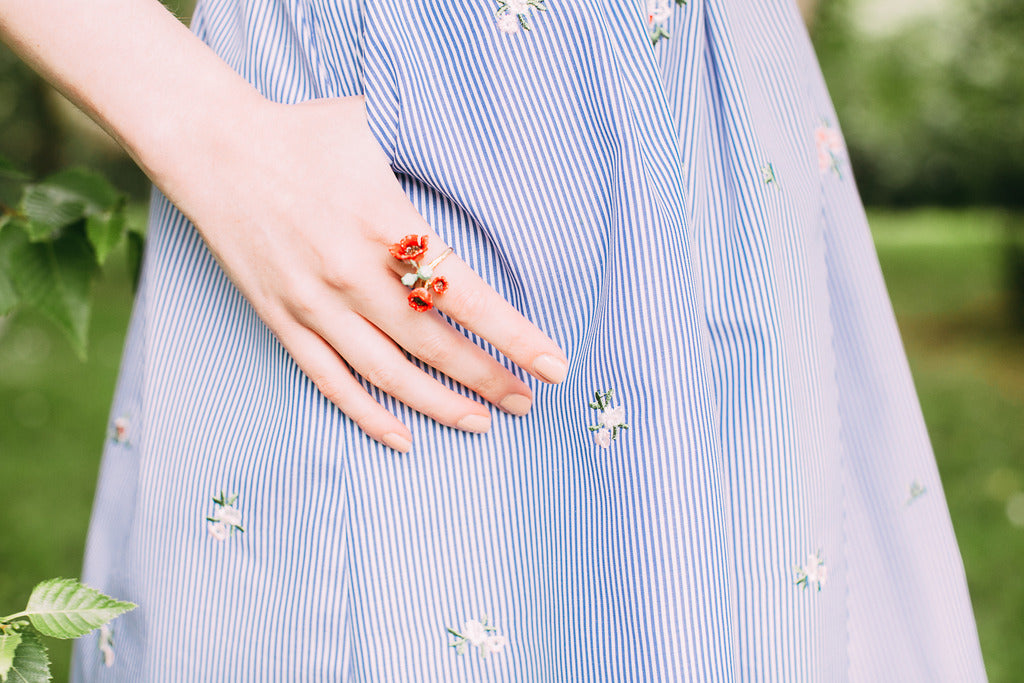 Poppy ring, Flower Ring
// "Bloom" Flower collection by 9AM . GOOD AFTER NINE
"Let Poppy ring lighten up your pleasure"
Walk through the garden that full of the poppy flower, smell the freshness of nature.
Satisfy a simple pleasure with this beautifully designed, fulfil with colour detail by Hand painted with care, High-Quality Enameling with detailed craftsmanship and also comfortable to wear in every moment of your day.
// materials: polished brass with 18k gold plating
// finishing: high-quality enamel and special coating technique
// colour: red, green, brown, pink red
// *standard size: US 4 , US 5 , US 6 , US 7 , US 8 , adjustable

*Standard size: In Stock Ring size.  Please allow 3-5 business days for your order to be processed and shipped.
Custom ring size Information
- Custom ring size available US9 / US10 / US 11 or on your request. Please write a note of the ring size you want when checkout.
- Please note that Custom ring size piece cannot refund or exchange.
- The Production time: 10-16 days
- The production time is not including shipping time. Estimate shipping detail is in the policy.

As seen on  @aclotheshorse's Blog.